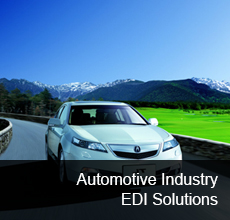 Automotive main engine, OE assembly manufacturing mode: taking main engine factory as the core, thousands of accessory suppliers, parts assembly multi-level supply mode, multinational cross-regional logistics management, make up of a large and complex auto supply chain system. When it is in fast-developing period, supply chain is one of the keys to support its healthy and stable development.
In 2009, China became the biggest auto-consuming market in the world:
During Jan. – Sept., 2009, the amount of auto sales reached 9.6 million; this number reached 12 million by the end of 2009. China then became the biggest auto-consuming market in the world for the first time.
There are more than 120 OEMs.
World's Top 100 Tier-1 automotive accessory manufacturers have entered into the Chinese market.
There are 6-7 thousand automotive accessory manufacturers (annual sales revenue > RMB 5 million) in China.
More and more foreign OEMs have set up procurement centers in China, such as Ford, GM、Fiat, etc.
World's Top 100 Tier-1 accessory manufacturers purchase Chinese Tier-2 accessories for domestic sales and export.
There are more and more accessory procurement centers, founded by local government and automotive groups and automotive industrial zone.
When car ownership in China exceeds hundred million, the after-market for automotive spare parts is being increasingly focused and developed. After-market industry for automotive has started to adopt advanced supply chain reforms.
Related Download